QVC is a shopping channel that broadcasts to more than 350 million households in seven countries.
The requirements
While I was at Axonista, QVC reached out, asking to develop a channel to bridge the gap between their mobile and TV apps, ensuring they will have complete coverage across all platforms.
Part of their strategy was to create a new brand for that channel since it was necessary to drive and engage customers from other sources in a seamless experience instead of the current one - qvc.com.
We focused on developing a featured website while carefully considering the new brand work, technical implementation, and marketing communications.
Everything under a 10-week timeframe.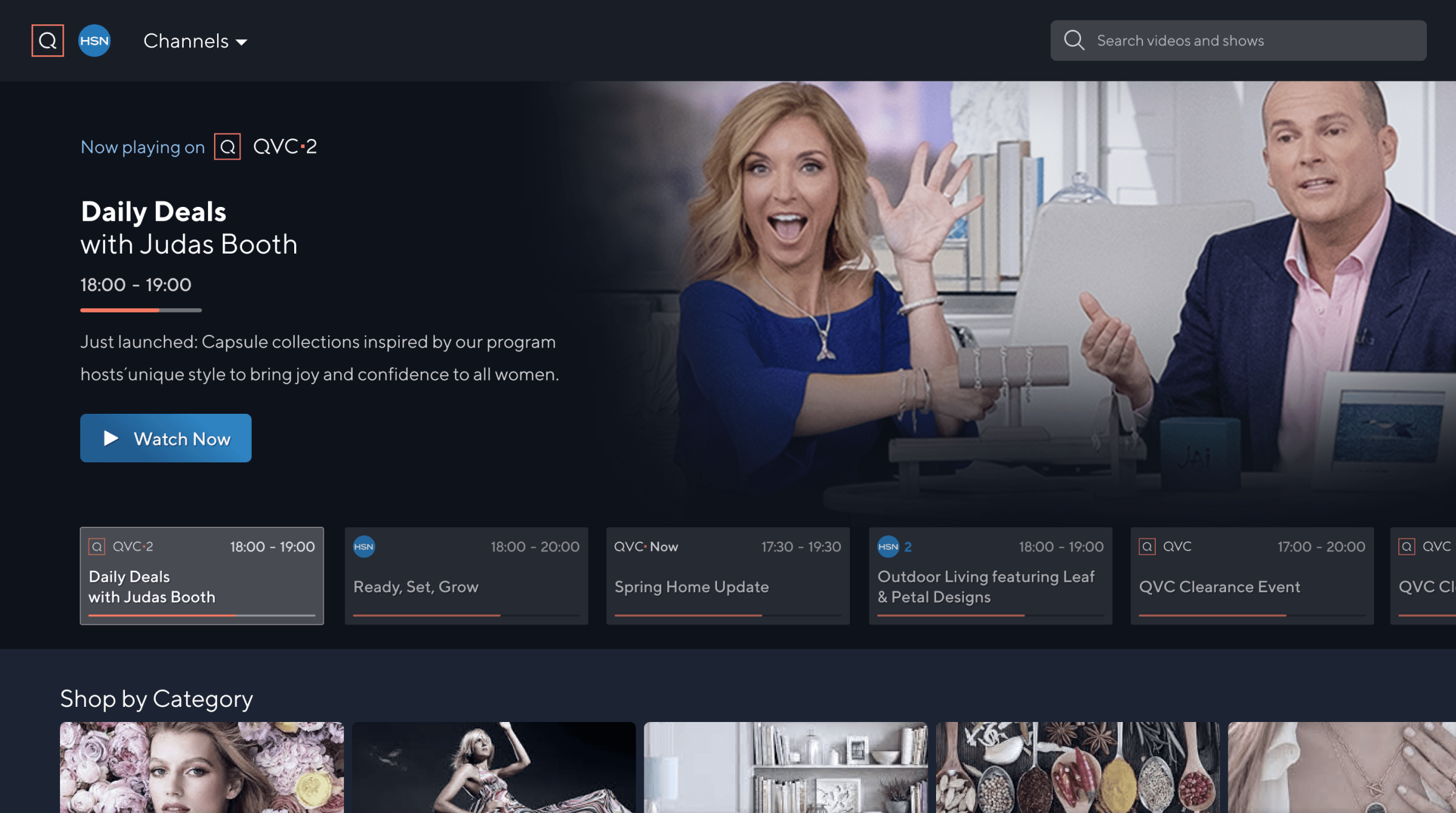 Work Process
We used an agile methodology approach to define and refine the project's scope. We established weekly sprints to aim for maximum productivity and results within the tight timeframe, ensuring a total awareness of the progress.
After some research, including competitive analysis, we created mockups aligned with the requirements.
By continually reviewing, refining, and iterating, we built a robust set of UX flows and patterns, which development began implementing, using Figma as a single source of truth.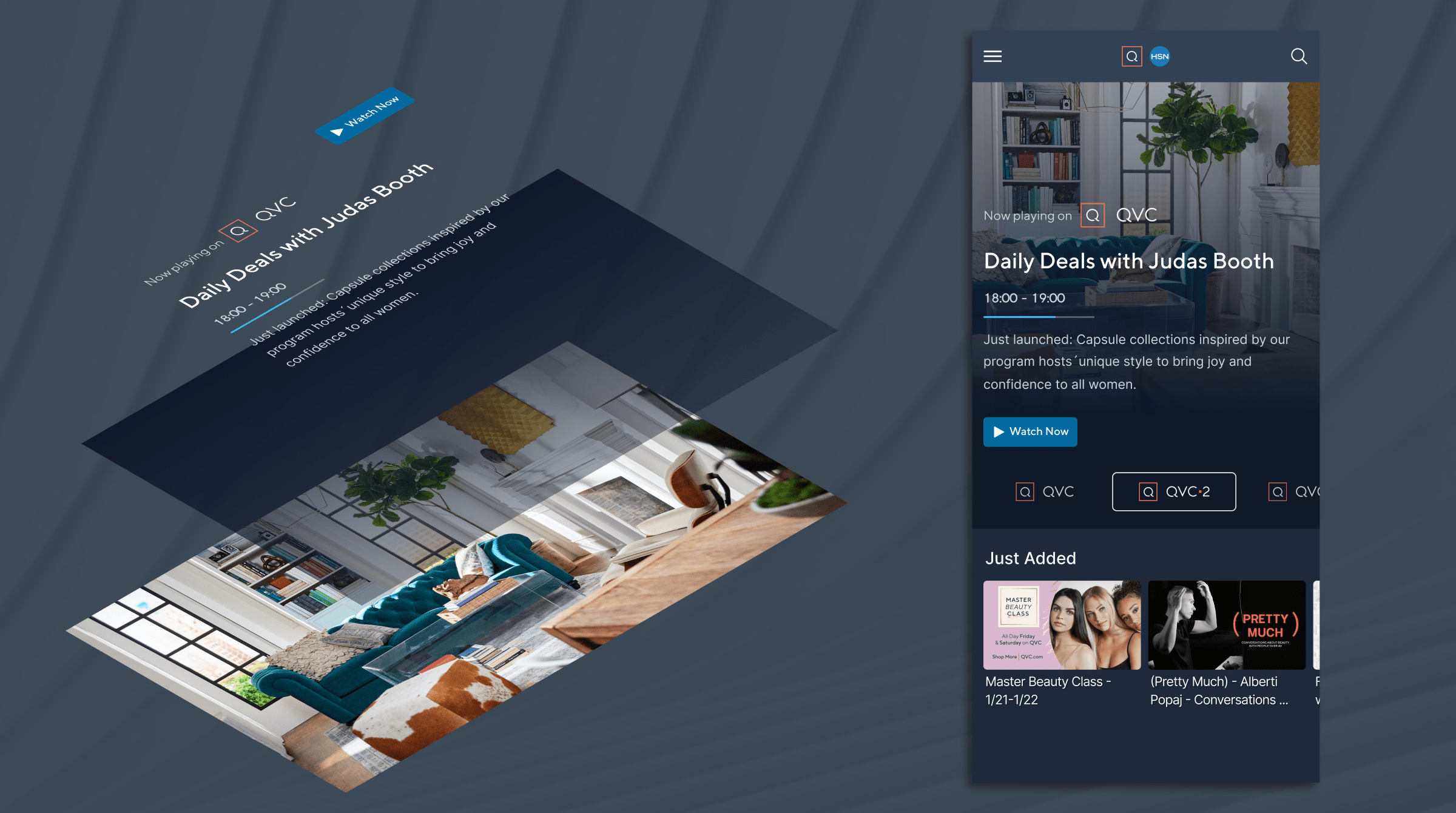 Launch
As we entered the 9th week, our fully responsive website had been thoroughly tested and was ready for launch with the following features:
Home and detail pages on QVC+
Stream player


including product cards and subtitles

Channel selector
Search Engine
The website's foundation has remained strong for over a year now, which is impressive.